Nintendo ha encontrado una problema en el ultimo momento cuando que impide el lanzamiento de Dead or Alive: Dimensions en los países nórdicos... el juego ha sido acusado de incumplir la legislación vigente sobre pornografía infantil, impidiendo su publicación en Dinamarca, Suecia y Noruega. Es mas polemico ya que han acusado a un traductor de manga de poseer pornografia infantil. Nintendo ha anunciado que no van a publicar el juego por otros razones. Todo esto salio a la luz cuando un usuario de un foro de internet se dio cuenta de que las luchadoras Kasumi, Koroke y Ayane tienen menos de 18 años (según las fichas de las personajes ficticias) y aparecen en situaciones consideradas "pornográficas" en el modo de Figuras del juego, donde salen en diferentes posiciones y pueden ser fotografiadas. Las situaciones, desde luego, no tienen ningún componente explícito, y aparecen vestidas con diferentes bikinis y bañadores. Supongo que no se van a la playa mucho... espero que no vienen para pasar el verano aquí con la playa el sol...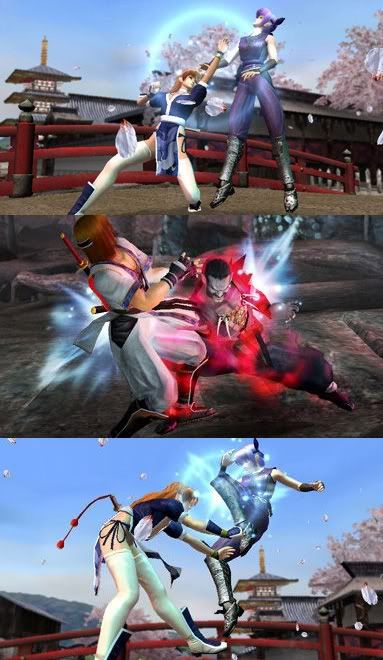 Microsoft ha lanzado una nueva actualización para la Xbox 360, pero se ve que esta actualización no es de todo compatible con algunas consolas. Pero han comprometido que cambiaran la consola ya que la actualización cambia el firmware del lector del disco. Para ello, se tiene que contactar con el servicio técnico del país donde uno reside.
Otra novedad para este año, es Ace Combat Assault Horizon. Una nueva entrega de la franquicia Ace Combat. Tiene previsto salir el 14 de Octubre. En esta ocasión se ve que tendremos que pelearnos en el mundo real - como Dubai, Miami y algún misión en África y Rusia. Quieren hacerse con el puesto numero uno del mundillo de los simulaciones y ser como el COD de los juegos de aviones. A ver si lo conseguir... (trailer)
Todos sabemos que casi a finales de este año va salir el nuevo GOW3, pues antes y dentro de nada, tendremos Gears of War: The Board Game, un juego de mesa basado en el mundo de Gears of War. Así que ya sabéis, si os quedáis sin luz aun podéis seguir jugando al GOW.